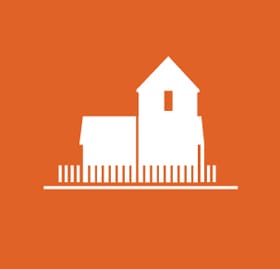 BRADBURN
DENTISTRY
---
---
6123 Main St., Clayton, CA 94517
---
---
Porcelain Veneers...
Giving You a BEAUTIFUL Smile
When you look at your smile, do you wonder if it could be just a little (or a lot) more attractive? We want you to know about an affordable dental procedure that can fix crooked, discolored, uneven, and unsightly teeth. The solution is porcelain veneers! Dr. Bradburn specializes in placing porcelain veneers over your existing teeth to instantly correct multiple problems at once. If you are already thinking about getting porcelain veneers or have any questions about porcelain veneers working in your specific situation, please call us at 925-672-0110 or request an appointment through our website. We will be happy to share everything we know and see if porcelain veneers can give you the smile you have been searching for.
Placing Porcelain Veneers
Veneers are a thin, semi-transparent tooth shaped "shell" that are custom made of porcelain. They are permanently bonded to your natural teeth which are located in your "smile zone" to enhance their shape, color, length or size. Veneers can fix gaps between teeth and/or improve the appearance of teeth that are discolored, misshaped or misaligned.
The teeth are cleaned and any old surface restorations are removed.
An impression is taken of the prepped tooth and sent to a lab where the veneer is fabricated.
The veneer is applied with bonding resin and a curing light.
After the veneer is set, it is shaped and polished to look like a natural tooth.
Straighten Teeth with Ultra-thin Veneers (aka Lumineers)
Bradburn Dentistry has a unique and beneficial service to use ultra-thin porcelain veneers (also referred to as Lumineers) that make it possible to straighten teeth in a matter of days instead of years (like it would take wearing traditional braces). We call this procedure Instant Orthodontics. With Instant Orthodontics, you virtually eliminate the overall treatment time as well as the potential of having uncomfortable brackets, unsightly metal wire and the regular adjustment appointments typically associated with braces. We specialize in this ground-breaking technique and will be happy to help you create your perfect smile for you. Call our office at 925-672-0110 and ask us about how Lumineers can help you.
What About the Cost of Porcelain Veneers?
Cosmetic dental procedures are often thought of as being a dental service that is reserved for Hollywood. Today, this is no longer the case! Porcelain veneers are made very affordable if properly planned and executed. Because each dental case requiring porcelain veneers is unique, pricing them out requires a quick visit to our dental office. Bradburn Dentistry will work closely with you to ensure your procedure is affordable.

Pick up the phone and call our office at 925-672-0110 or request an appointment online to see just how affordable porcelain veneers are and what the best financial option would be.
Get The Care You Deserve!
Bradburn Dentistry would love to meet you and your family and provide you with the dental care you need and give you all smiles you deserve! Our office provides the dental care you need to achieve the beautiful, natural look you seek. We can even reshape your natural teeth to make them straighter and more youthful. Our office is easily accessible and makes it convenient to those living near Clayton to get the care they deserve.
Request An Appointment Online
Or call us today at: 925-672-0110