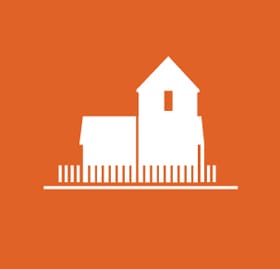 BRADBURN
DENTISTRY
---
---
6123 Main St., Clayton, CA 94517
---
---
We have a computerized restoration system that can fabricate restorations such as crowns, inlays, onlays, veneers and more in our office.
- No messy impressions
- No temporaries
- No second appointment
- No increase in cost
- Everything can be finished in a single appointment!
CEREC Omnicam is optimized for powder-free scanning of natural tooth structures and gingiva. Simply place the camera over the relevant area and the scan starts automatically. The elimination of a powder coating means that the scanning process is faster and easier. Full-arch and half-arch scans can now be performed more conveniently and quickly than ever before.

It is impressive to see the 3D model displayed in full color on the monitor. The various surfaces are shown in their natural shades. This direct and realistic feedback helps to distinguish between amalgam, gold or composite fillings and other subtle problems in the mouth.
A cavitron is a dental tool that uses high frequency sound waves to clean teeth. These high frequency sound waves remove plaque, tartar, and bacteria from your teeth and gums. Water is then used to flush it all away leaving your teeth clean.
Sonicare's unique, patented combination of high speed bristle motion with extra wide sweeping motion creates effective, yet gentle, dynamic fluid cleaning motion. You get excellent plaque removal, especially in hard-to-reach areas such as between and below the gum line. You can count on naturally whiter teeth and healthier gums.
Sonicare is excellent in battling gum disease, dry mouth, bad breath and tooth sensitivity. Its sweeping motion is very good in cleaning around dental restorations such as implants, crowns and veneers as well as cleaning braces.
The Zoom Whitening System is available in our office. This system can whiten teeth by an average of nine shades lighter in around an hour. Anyone who wants to brighten their smile can take advantage of this system, even individuals who have food, tobacco, or tetracycline stains can benefit from this procedure.
Our office uses an intra-oral exam in order to allow the patient to see the what the doctor sees at the same time. This allows the patient to understand the issues the doctor is seeing and helps the doctor in discussing treatment plans.
Panoramic x-rays offer patients a complete detailed image of the entire mouth including the teeth, upper and lower jaws, sinuses and TMJ. It provides a complete picture on how everything looks and relates to each other.
Our office uses the latest in digital x-ray technology. Digital x-rays offer a detailed image of your entire mouth and also deliver 90% less radiation than traditional film x-rays. X-rays play an invaluable role in the diagnosis of periodontal problems as well as provide a clear picture for Dr. Bradburn to accurately diagnose the problem and provide clear treatment regiments.

We place a small sensor in your mouth and then an x-ray beam is sent through your teeth and bone and onto the sensor, which records the image of your teeth and bone and sends it to the computer. The sensor can then be repositioned to capture images of other sections of your teeth and bones. The digital dental x-ray system is more sensitive than dental x-ray film systems so your exposure to x-rays is cut by 90%.

The large enhanced images that you see are what Dr. Bradburn sees, so it is easier for you to understand how they will treat your teeth and bones. Your periodontal checkups take less time and it is fun to watch the system work. Most patients are amazed.
Get The Care You Deserve!
Bradburn Dentistry would love to meet you and your family and provide you with the dental care you need and give you all smiles you deserve! Our office provides the dental care you need to achieve the beautiful, natural look you seek. We can even reshape your natural teeth to make them straighter and more youthful. Our office is easily accessible and makes it convenient to those living near Clayton to get the care they deserve.
Request An Appointment Online
Or call us today at: 925-672-0110