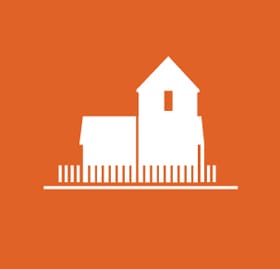 BRADBURN
DENTISTRY
---
---
6123 Main St., Clayton, CA 94517
---
---
Dr. Keith Bradburn
Dr. Keith Bradburn was born and raised in the East Bay. He attended the University of Utah and then the University of the Pacific School of Dentistry. He feels blessed that he was able to return home to serve the community he grew up in. He joined the practice of his childhood dentist/mentor, Dr. Randell Gardner. He purchased the practice in 2009 and is excited to continue the tradition of excellent dental care that Dr. Gardner established.
When Dr. Bradburn is not practicing dentistry, he loves spending time with his family and being active. He hasn't met a sport he doesn't like and loves to be outdoors running, hiking, and rock climbing.
Dr. Bradburn is passionate about furthering his dental education. He is a Spear Faculty Club Member, a Fortune Management doctor and was selected to be part of their Platinum Circle.He is a member of the American Dental Association, the California Dental Association, the Contra Costa County Dental Society, and the Academy of General Dentistry.
Dr. Randell Gardner
Dr. Randell Gardner is proud to have been a part of the Clayton community for over 37 years! He graduated from Brigham Young University and then attended the University of the Pacific School of Dentistry. He established his dental practice in "the little yellow house" on Main St. in Clayton in 1978 has been serving the community ever since.
Dr. Gardner sold his practice in 2009 to Dr. Bradburn and continues to see patient s a couple of days a week. When he's not seeing patients, he and his wife love to travel and spend time with their kids and grand kids. He also loves to golf and sing in his church choir.
Dr. Gardner still loves to do dental service and works with the county to help at a variety of their clinics throughout the Bay Area. He is a member of the California Dental Association and Contra Costa County Dental Society.
Dr. Kristina McGinley
Dr. Kristina McGinley is a Bay Area native, growing up just over the hill in Pittsburg. As a child Dr. McGinley had braces and was fascinated by how changes in teeth alignment can make such a dramatic difference in a persons life. Combining that interest with her creative mind and eye for detail she decided to become a dentist.
Dr. McGinley attended Saint Mary's College followed by UCSF School of Dentistry where she was awarded the Outstanding Clinician award and was involved in creating programs to help inspire low income kids to go to college. Upon graduation Dr. McGinley completed a General Practice Residency at UCLA, which focused on patients with complex medical histories and dental trauma. When she is not practicing in our office, Dr. McGinley does general dentistry for patients with special needs in the hospital setting.
In her free time Dr. McGinley can be found baking, crafting, hiking and spending time with her family. Dr. McGinley and her husband are enjoying spending time with their first child.
Dr. Gurshawn Sahota
Dr. Gurshawn Sahota a Bay Area native and East Bay resident is proud to serve the community he grew up in.
Dr. Sahota graduated from University of the Pacific in Stockton with a Bachelor's of Science degree and continued his education as a Tiger at the Arthur A.Dugoni School of Dentistry in San Francisco. When he wasn't busy studying, he found time to explore the city as well as cheer on his beloved Giants and 49ers. Eager to learn more Dr. Sahota did a general practice residency on the beautiful island of Oahu. Along with hikes and surfing, Dr. Sahota learned how to handle complex cases in a hospital-based setting. He truly enjoyed being a part of the community and will always remember the gratitude and love he received from everyone there.
Dr. Sahota hung up his surfboard and returned home and has practiced in the area for the last few years. He has enjoyed spending time with his family and friends . Throughout these years he continued to further his education in all aspects of dentistry and is always eager to learn more.
In his spare time Dr. Sahota can be found spending time with his mother and sister as well as his dog Toby. Having played sports competitively his whole life Dr. Sahota is avid sports fan and can always be found either watching his teams or playing for fun. He enjoys reading and is also an avid cook when he finds the time. Dr. Sahota is excited to join the practice and can't wait to meet you all!
Get The Care You Deserve!
Bradburn Dentistry would love to meet you and your family and provide you with the dental care you need and give you all smiles you deserve! Our office provides the dental care you need to achieve the beautiful, natural look you seek. We can even reshape your natural teeth to make them straighter and more youthful. Our office is easily accessible and makes it convenient to those living near Clayton to get the care they deserve.
Request An Appointment Online
Or call us today at: 925-672-0110